Northern Ireland's First Stanley Centre Officially Opened at Kildress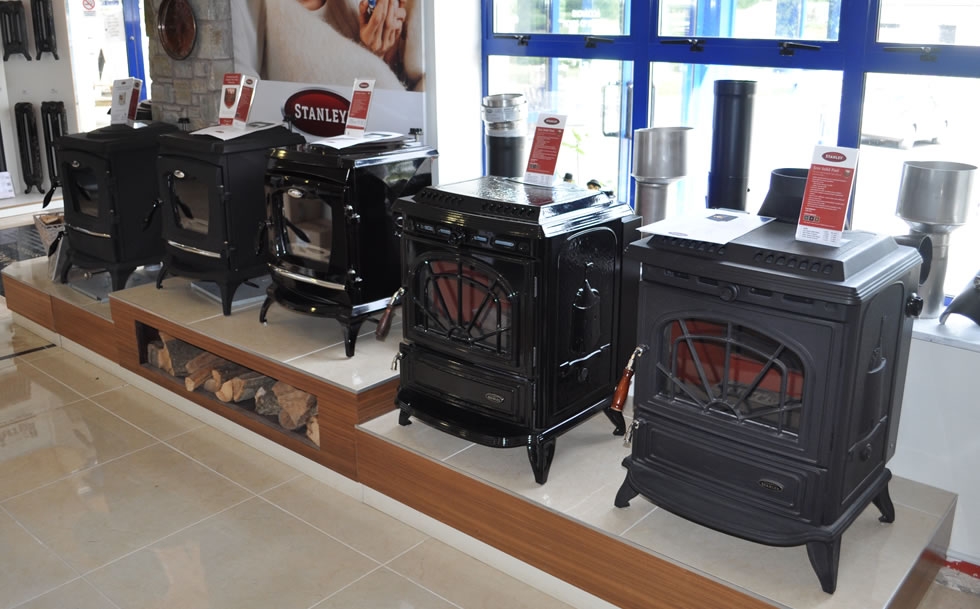 Kildress Plumbing Suppliers are pleased to announce the official opening of the first "Stanley Centre" in Northern Ireland at their showroom in Kildress on Saturday 25th May '13. The Stanley Centre provides the opportunity to experience up close the distinctive Stanley combination of timeless character, elegant detailing and powerful performance. The Stanley Centre showcases the full range of Stanley stoves and cookers, including all the latest Stanley stoves - Reginald, Lismore working model, Ardmore, Aoife, Cara insert and the new Cara+ insert which will heat up to 10 radiators. In addition there are the old favourites - Oisin, Oscar, Tara and Erin. For range cookers Kildress have the Brandon Oil, Donard Solid Fuel, new Supreme Deluxe dual fuel, Rayburn 480K condensing, and Rayburn 355M.
To see our new Stanley Centre please call into our showroom at 244 Drum Road, Cookstown BT80 9HP, or contact our sales team on 028 86752000 for more details.